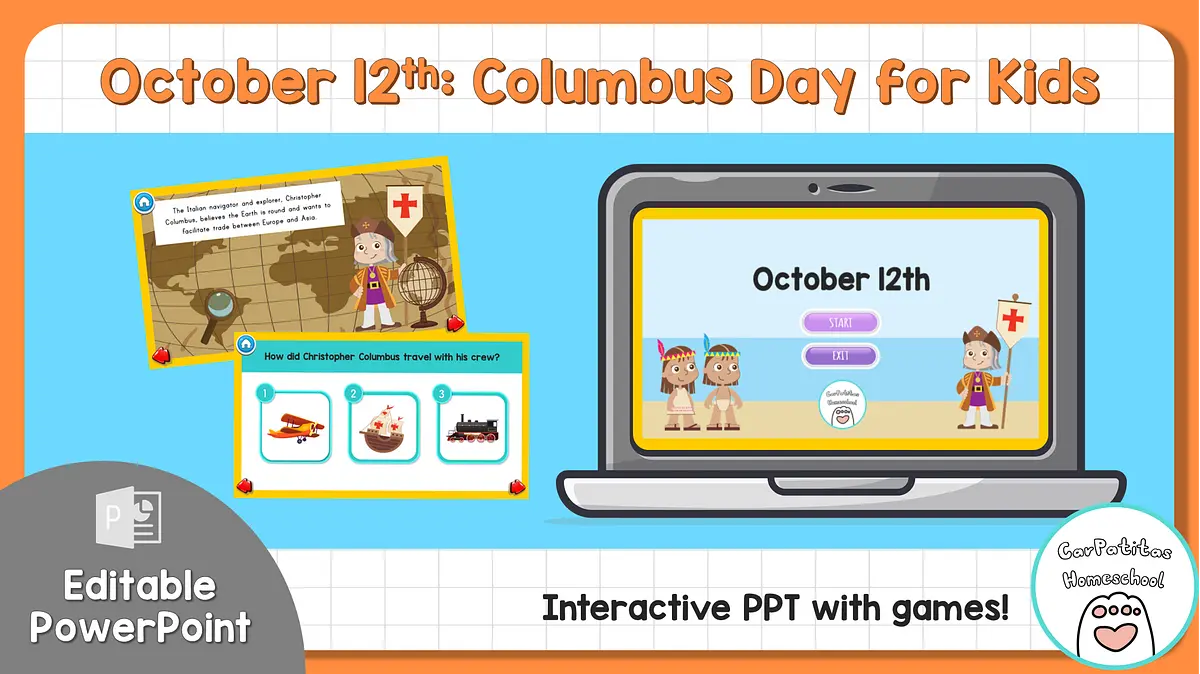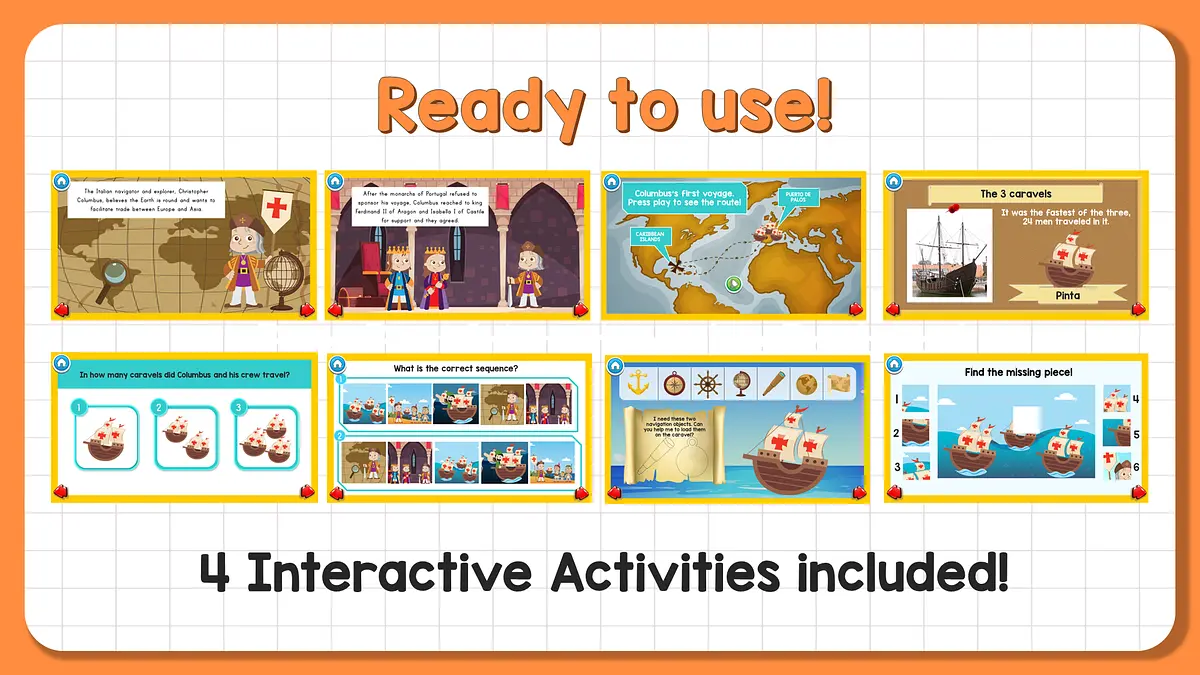 October 12th: Columbus Day For Kids
---
Interactive Power Point for Columbus Day or the arrival to the New World for kids!
Short story about the Christopher Columbus voyage
Important elements about the voyage, the three caravels, parts of the caravel, navigation instrument
Easy questions about the story with illustrated options
8 mini games
Important: Note that this resource is for first levels or grades, so more serious issues are not touched, although it is mentioned that the natives received the Spanish well, but then they felt cheated. We hope your understanding!
---
Contains
PPT October 12th (File .ppsx)
Términos de Uso (File .pdf)
---
To obtain it click on the following button